The Nakaimo – My Little Sister Is Among Them Blu-ray release is available on Sentai Filmworks as of today.
The two-disc Blu-ray features all 12 episodes of the anime series, plus an OVA, for a runtime of 325 minutes.
Along with the anime series itself, the Nakaimo – My Little Sister Is Among Them Blu-ray also comes with some pretty nice extras.
They include:
a clean opening animation,
clean closing animations,
six episode commentaries
five Japanese trailers.
Sentai describes the anime's plot like this:
The terms of Shogo Mikadono's late father's will are strangely specific: To claim his substantial inheritance, Shogo must first transfer to Miryuin Private Academy, find a nice girl from among the student body, and convince her to marry him. As twisted and unromantic as that demand may appear, it does seem doable, right?

Unfortunately, there's an even greater moral obstruction standing between Shogo and a rich happily ever after, as one of the students attending the school is Shogo's long lost little sister… and he has no idea which one she is!

Can Shogo navigate this minefield and find a future bride without committing a major sin?

And if his little sister is revealed, will it be in a manner that's socially acceptable? Insanity is hereditary and Shogo's about to go sibling crazy.
The anime was produced by Studio Gokumi (Ms. Vampire Who Lives in My Neighborhood) and directed by Munenori Nawa (Kiniro Mosaic: Thank You!!).
Watch the trailer for the series below.
You can pick up Nakaimo — My Little Sister Is Among Them Blu-ray at Sentai from today.
And, if you haven't yet watched Nakaimo, and want to do so before committing yourself to the Blu-ray, the anime itself is currently streaming via HiDive.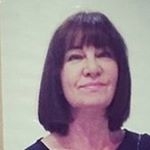 Latest posts by Michelle Topham
(see all)