I have to admit I have not seen the new Bond movie Spectre as, frankly, I find Bond movies a bit boring. But I have been keeping up on some of the publicity surrounding the film as there is always a massive press junket that includes many of the film's stars, and that goes from country to country promoting the latest Bond film. And Spectre is no exception.
Which is how I found this video from the British breakfast TV show Lorraine, with Lorraine talking to James Bond's new Miss Moneypenny, Naomi Harris about Bond girls.
Because according to Lorraine and to Naomi Harris, Miss Moneypenny herself, the Bond girls have actually changed in this movie. So instead of the usual Bond 'girls', we now actually have Bond 'women'.
And isn't that nice? That the women in Spectre are actually treated like fully fleshed out women with personalities and interesting things to say, and not just glamorous but vacuous entities to hang on James Bond's arm.
Naomi Harris goes on to say, "Oh for sure, we're definitely Bond women. With Monica Bellucci in her 50s, I'm nearly 40.." to which Lorraine added, "it's overdue, and it works very well. With this whole reboot of Bond, that's actually come through very very strongly".
Watch Naomie Harris and Lorraine talking about Spectre and Bond women in the video below.
No, I probably won't be seeing the movie, but I am still delighted that the way Bond women are being portrayed has changed so much in it.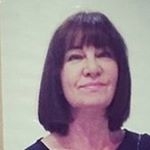 Latest posts by Michelle Topham
(see all)