I've been fascinated by Uzbekistan singer Nargiz Zakirova since I saw a video of her auditioning for Russia's version of 'The Voice' last year. She has an incredible voice, and her appearance of shaved and tattooed head, tattooed body, and long dread-locked pony tail, I think, is fabulous. So, when I started to hear rumors a few days ago that Nargiz Zakirova may be being considered as Russia's entry for the Eurovision Song Contest in Vienna later this year, I must admit, I was surprised.
After all, Nargiz Zakirova's appearance, personality and obvious American-culture preferences (she's lived and performed in the US for the last 20 years), would seem to go against the incredibly conservative culture that is Russia today.
Then again, Zakirova has already represented Russia at The White Nights Festival in Saint Petersburg — an international arts festival attended by hundreds of acts from all over the world. There, she sang Maxim Fadeev 'I Am Not Yours' (see the incredible video of the song below). Fadeev, you may remember, is the songwriter that wrote 'Believe Me', Russia's Eurovision entry in 2004, and 'Song #1' in 2007 (both songs ended up in the top 11), so she teamed up with stellar company as well.
So, maybe it's not too surprising that Nargiz may represent Russia at Eurovision. After all, she'd be a breath of fresh air and make Russia look more like potential winners than just an act to booh at. What do you think? Comment below.
And, if you have no idea who Nargiz Zakirova is. She's a 44-year-old Uzbeki singer who emigrated to the US more than two decades ago. She's married, with three kids, lives in New York and is also a grandmother. And, yes, she's probably the world's coolest grandmother too.
Watch her below singing Fadeev's 'I Am Not Yours'. Beautiful, incredible and golden-voiced, isn't she? And, God, I love that video and that song.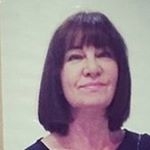 Latest posts by Michelle Topham
(see all)