Natália Kelly was Austria's representative at the Eurovision Song Contest in 2013 with her song 'Shine'. Not an award-winning song by any stretch of the imagination, but a sweet song, and one I actually quite liked. If nothing else, it definitely deserved to get into the final, which it didn't do.
So today I'm playing Natália Kelly's 'Shine' as my Repeat Rotation Video, for no other reason really than that it's a fun song to dance to, and catchy to sing.
Austria, of course, won the Eurovision Song Contest a year later with the amazing Conchita Wurst and her song 'Rise Like a Phoenix'. One of the best wins in Eurovision history in my humble opinion.
As for Natália Kelly, since Eurovision 2013 she doesn't seem to have really done that much in the music world, other than a few music festivals here and there around Europe. A shame as she's talented, so hopefully that will change.
Meanwhile, enjoy 'Shine'. It's fun.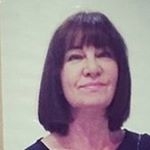 Latest posts by Michelle Topham
(see all)