Natalie Anderson says she's leaving Emmerdale at the end of her contract
Natalie Anderson, aka Alicia Metcalfe on the long-running TV series Emmerdale, has announced she will not be returning to the show once her contract expires.
Metcalfe says she feels now is the right time to leave as being Alicia Metcalfe has been "such a highlight" this year that it's now time to move on and "see what the future holds".
Metcalfe was talking to the British newspaper The Mirror, where she also talked about some of the shocking storylines Alicia has been involved in during the last few years. Sexual assault by a 14-year-old boy, prison and being held hostage just three of them.
Personally, I was one of those viewers that didn't like the way the storyline was going on Emmerdale, for her or some of the other characters, as it's gone from a realistic show about village life in Yorkshire, England to one that is far too 'soap opera' like for my taste.
I will, however, be sad to see Natalie Anderson leave Emmerdale, as she really is lovely.
There's no word yet on how Natalie will exit Emmerdale. Guess we'll just have to be patient.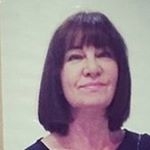 Latest posts by Michelle Topham
(see all)