I haven't heard Natalie Imbruglia's 'Torn' for years. Not until a friend sent me an email yesterday with a video of the song embedded in it.
It was then I remembered what a beautiful song it was and how, years ago when I was coming out of yet another disastrous relationship, I used to drive as fast as I could on LA's 405 freeway with this song blasting on the tape player. For some odd reason, it made me feel better.
Nowadays, my life is a little bit more settled and heartache isn't always at the tip of my fingers, so Natalie Imbruglia's 'Torn' is just a lovely song to listen to for my Repeat Rotation Video today. Although, I have to admit, if you're going through a disastrous break-up, it's awesome break-up music.
Listen to it below. I've been doing that all day.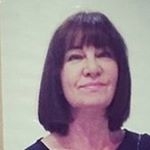 Latest posts by Michelle Topham
(see all)