The always funny, weird and odd American actress Natasha Lyonne was a guest on Late Night with Seth Meyers last night, where she talked about her recent trip to Berlin for an Orange Is The New Black press junket. And gave advice about something she had learned while on her trip.
"Don't go to a German sex club on a Monday night".
Apparently, Lyonne had a very disappointing trip to a German sex club, where she found out soon after arriving that Monday nights in such an establishment are dead. Sunday nights is when you should go.
She also advised, "Don't eat a 9-course meal before you go to a sex club, and don't go jet-lagged. Oh, and you don't make eye contact, and you don't sit on anything".
Of course, Lyonne and the people that were with her also arrived at the club too early — 10pm instead of 1am — and so probably shouldn't have been surprised to see only six other people already there.
In other words, "I don't know why it was on the Top 10 list of things you should see in Berlin?", Lyonne said.
Watch Natasha Lyonne and her funny story about her trip to Germany in the video below.
Made even funnier by the fact that she sounds like an old New York Jewish grandmother while she is telling it.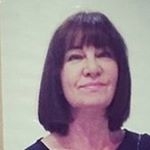 Latest posts by Michelle Topham
(see all)