The Eurovision Song Contest 2017 entries are pretty dismal so, for me, this year it's a competition with little appeal. That being said, there are, however, a few that stand out from the bunch. One of them being Nathan Trent, Austria's Eurovision 2017 representative.
His song, 'Running On Air' is a surprisingly cool, very contemporary song with a catchy melody and chorus, comes with a beautiful video and he has a gorgeous voice.
Trent should do well in Kyiv.
But, as often happens with Austrian ESC representatives, unless you're a girl with a beard, they really don't get as much attention as they should.
So Trent is doing what he can to get himself in the spotlight. Including releasing a series of awesome ESC cover songs on his YouTube channel.
His first release was a lovely cover of 'Heroes', the winning song Sweden's Måns Zelmerlöw sang at ESC 2015, and a cover that's quite a bit 'sweeter' than the original.
His second, uploaded this morning, is a cover of 'L'essenziale', the song by Italy's representative Marco Mengoni for ESC 2013, which proves yet again how well Nathan Trent can sing.
Watch both videos below, and do subscribe to his YouTube channel. He should have more coming.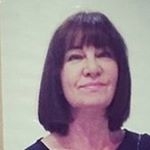 Latest posts by Michelle Topham
(see all)