Austria hasn't entered a decent song in the Eurovision Song Contest since Conchita Wurst's win in 2014. So, when I clicked 'Play' on the video of the just announced song from Nathan Trent, the Austrian representative for Eurovision 2017, this week I was honestly not expecting much.
After all, it has seemed to me in the last couple of years that this tiny European country really does not want to win ESC again any time soon. Can't blame them really as they've already had the thrill of paying for that massive expense.
And, while with Nathan Trent's 'Running On Air' I don't think there is any danger of the country winning the entire competition again this year (and I could be wrong, it's been known to happen), I do think he will do well. Plus, what is wonderful about it is, in all aspects, it is the first extremely solid entry for Austria since Conchita's.
A fun and catchy song that is definitely modern, a cute and personable singer who, I hear, is very good live and has great stage presence, and a video that is probably the best one Austria has put out for Eurovision in a decade or more (because, yes, Conchita deservedly won but her video for 'Rise Like a Phoenix' was really and truly awful).
Interestingly too, Trent obviously wanted to be at Eurovision this year as he was also one of the singers that was shortlisted for Germany's Unser Song 2017 to represent that country at ESC. He had to withdraw from the competition, however, when it was announced he was Austria's choice.
But let's just say, if he had been chosen as Germany's representative, they would have a much better chance than with the song they sadly ended up with.
Watch the official video for Nathan Trent's 'Running On Air' below to see what you think. But I think Austria could very well have a guaranteed entry into the Eurovision 2017 Grand Final. And, as this year will be my first year living in Vienna when the Eurovision Song Contest is held, I have to say I'm happy about that.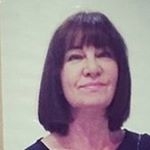 Latest posts by Michelle Topham
(see all)