Nearwood is the perfect casual adventure game with gorgeous graphics and an amazing magic world
It's rare that I play a casual adventure game and don't find anything wrong with it. That, however, was the case with Nearwood, a new casual adventure game that is not only one of the most beautiful I've ever seen but also just about the perfect game. In fact, so perfect is Nearwood, I've just bought two more copies for friends.
The story in Nearwood
The perfect casual adventure game always starts off with someone finding out something about their life that turns everything upside down. In Nearwood, that's what happens to Jane Lockwood.
Advertising
Jane has lived with her Aunt Sheryl since she was a little girl, when her mother died and her father disappeared. Now, as Jane has grown up, her Aunt Sheryl dies and leaves her a note that makes Jane not only question reality but remember back to a magic world she knew when she was a little girl. A world she thought she had created in her head.
Soon, Jane is back at her old family home where she finds the door into the magical world of Nearwood. Nearwood, however, is a world that isn't quite as lovely as it looks, not when she realizes all those scary things (plants that eat you!) really are real, and that an evil spirit inhabits the world.
Now, through the solving of mini games and puzzles, and the discovery of hidden objects throughout the game, it's up to Jane to save Nearwood and, while doing so, find her long-lost father.
Why is Nearwood the perfect casual adventure game?
I knew I was going to love Nearwood when, just five minutes into the game, and I was mesmerized by just how luscious the artwork was. The opening cut scene alone draws you into the game as it's simply gorgeous but then, once you arrive in Nearwood and see this amazing fantasy world full of delightful creatures and beautifully designed locations and you really may never want to leave (or at least want to play Nearwood again and again).
When you add on the very well designed mini games, the hidden objects that are everywhere in the game, rather than just in particular lists of items you have to find, and the cute little Snoop-See creatures scattered around for you to find (111 in all), and casual adventure games don't get much more fun than this.
Advertising
Nearwood has three gaming modes, an excellent strategy guide, an interactive map, an inventory and, once you've found a few Snoop-Sees, you even unlock a 'Snoopedia' where you can learn more about these mystical creatures.
In fact, if you find a game you like better than Nearwood this year, I'd be very surprised as this casual adventure game really is wonderful.
Nearwood was developed by MagicIndie. They are an independent European developer based in Moldova, and are also the developers behind The Fool, one of my favorite casual games from a couple of years ago.
As for Nearwood, the Collector's Edition is now selling on Big Fish Games for $13.99 and, yes, I'd highly recommend you not wait for the Standard Edition but buy the CE as all the features it comes with are well worth the extra few dollars.
Now watch the official trailer for Nearwood below, and tell me that game isn't simply stunning.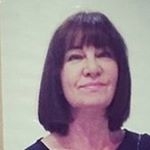 Latest posts by Michelle Topham
(see all)