Is it a while since you have been watching Game of Thrones? (Hey, you don't have to be on the same viewing schedule as everyone else. It's allowed). If so, and you can't remember what was going on the last time you watched it, (let's face it there is sooooooo much going on it can be confusing), then it may be time for a Game of Thrones Beginners' Guide before you start watching season 6.
Not just any Game of Thrones Beginners' Guide, however. An uncensored guide, with bad language, that tells you exactly what you need to know to figure out what is going on in this massive and unruly series.
The beginners' guide was put out by HBO in video form a couple of days ago and, it's not only useful, it's funny. Rude. But funny.
Watch it below. Now do you remember why you loved the show so much?
And, of course, buy Game of Thrones seasons 1-5 now, and pre-order season 6 as well.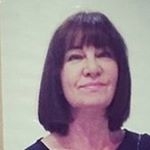 Latest posts by Michelle Topham
(see all)