Included in the many hundreds of anime series I have watched over the last few years, the supernatural harem comedy Negima! or its follow up Negima!? are not two of them.
At least not beyond a couple of episodes of the first season.
Thankfully, I am soon about to rectify that situation now that Sentai Filmworks has just released the Negima! + Negima!? Complete Collection on Blu-ray.
That collection features all of the Seasons 1 + 2 Episodes 1-52, plus two OVA's — "Spring" and "Summer".
All told, that is a fabulous 1,355 minutes of Negima! or around 23 hours.
Yep, if I block out an entire day and don't sleep, I can knock this one out in just one day.
Along with 52 episodes and 2 OVA's, the Negima! + Negima!? Complete Collection on Blu-ray also features:
7 Clean Opening Animations (x7)
3 Clean Closing Animations
A recording of 'To the Shining You — Peace'
Negima! aired in Japan starting in January, 2005 and ended in June of the same year. Its follow up, Negima!? began airing in early October, 2006.
The second series is an alternate story with the same characters but, due to the character design being different, looking very unlike their first season selves. (article cont. below…)
Both Negima! and Negima!? are based on the manga series Mahoh Sensei Negima by Ken Akamatsu.
The anime series were created by Shaft and directed by the legendary Akiyuki Shinbo (March Comes in Like a Lion, the Monogatari series and Puella Magi Madoka Magica).
As for the storyline, Sentai Filmworks has this to say:
Few fantasy characters have become as popular or been adapted into so many mediums as quickly as boy wizard Negima Springfield, and now both of the world's foremost 10-year old magical teacher's animated series are collected in one doubly entertaining collection!

In NEGIMA!, Negi is assigned to teach a class at the exclusive Mahora Academy, where all the students have unusual skills and secrets and some aren't even human! They're also all teenage girls, which becomes a bit of a problem when some start to develop romantic feelings towards him!

Then, in NEGIMA!?, a mysterious artifact known as the Star Crystal disappears and Negi and his all-girl regiment of gifted students find themselves trapped in the middle of the mystery!
The Negima! + Negima!? Complete Collection Blu-ray can now be picked up at Sentai Filmworks. Yep, I'll be doing that. How about you?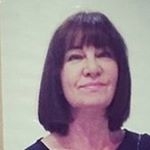 Latest posts by Michelle Topham
(see all)