Neil Patrick Harris was on The Ellen Show this week, where he gushed about his adorable twins, Harper and Gideon with Ellen DeGeneres. And, yes, while Neil Patrick's twins are absolutely gorgeous, what made this segment of the show even cuter was Ellen.
Because Neil Patrick and Ellen got into telling 'knock-knock' jokes, the type of jokes Neil Patrick's twins apparently enjoy. He did his two, they were funny, and then Ellen told him a 'knock-knock' joke she was trying to get her niece to understand.
The problem? Ellen didn't tell it right.
But……you just have to love Ellen DeGeneres. After all, she's one of the few people who can get a joke horribly wrong, howl laughing at herself when she realizes, and then make you laugh at her too. Thus making her 'wrong joke' even funnier than the proper joke she was trying to tell in the first place.
Watch Neil Patrick Harris and Ellen DeGeneres on The Ellen Show telling 'knock-knock' jokes below. Well, they made me laugh.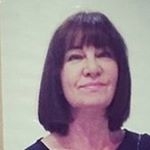 Latest posts by Michelle Topham
(see all)