I've definitely had my favorites during the Ice Bucket Challenge craze. From Austria's Conchita Wurst, who did her Ice Bucket Challenge with style and grace, to Britain's Graham Norton who nominated his dog and the Pope, but yesterday I had to add another to the top of my list. The Ice Bucket Challenge from Neil Patrick Harris, as it's just about the cutest thing ever.
Neil Patrick Harris was nominated for his Ice Bucket Challenge by Cookie Monster, Ben Affleck, and Glee actress Jayma Mays. But it was husband David Burtka who did the honours, and who was assisted by the couple's adorable twins Gideon Scott and Harper Grace (well…….they giggled a bit).
At the request of Ben Affleck, Harris even had to strip off to nothing but a pair of shorts while sitting on the front steps of the couple's New York apartment. Bet that ice hurt when it hit!
As for his nominations, Neil Patrick Harris named David Franco, Christina Hendricks and his 'nemesis' Nathan Fillion.
All I can say is as soon as a huge percentage of people on the planet heard Neil Patrick say the name 'Christina Hendricks', they heard nothing else from there. Come on, who wouldn't want to see her soaking wet. She's gorgeous.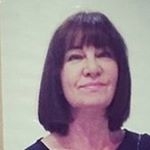 Latest posts by Michelle Topham
(see all)