Nendoroid Dai is joining Nendoroid Popp from Dragon Quest: The Legend of Dai today, with a collectable figure that is currently available for pre-order at Good Smile Company.
Like Popp, the hero from Dragon Quest: The Legend of Dai figure comes with a slew of features and accessories that are sure to please every fan of the popular anime series, and makes a worthy addition to any Nendoroid collection.
Features of Nendoroid Dai
Like Popp, Nendoroid Dai is 100mm in height, and comes with a stand you will need to use if you want him to stand on his own two feet.
Dai also has three face plates — one with a standard expression, one with a smiling expression and one where he is shouting.
Accessories for the figure include the Dragon Crest, Dai's sword complete with its scabbard and hilt, his Papnica knife and an Avan Strash effect part so you can pose him to look just as he does in the anime series.
Just like with most Nendoroid figures, some of the paint is carried out by hand, rendering every Nendoroid Dai unique.
If you pre-order Nendoroid Dai from the Japanese Good Smile Company shop, the cost is 5,000 yen, with pre-orders open now and remaining open through Thursday, 15th April 2021 at 12:00JST.
Pre-ordering Nenderoid Dai from the U.S. store, if you live in America or Canada, the cost is $52.99 with pre-orders available now until Wednesday April 14th, 2021 at 23:59PST.
If you are a Dragon Quest: The Legend of Dai anime fan, this Nendoroid figure is a must buy, along with its matching Nendoroid figure — Avann's disciple Popp.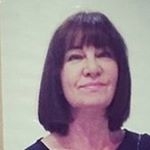 Latest posts by Michelle Topham
(see all)