If you missed last year's pre-order of the Nendoroid Hatsune Miku: Kōrin Kimono figure, this week is your lucky week as the adorably cute Nendoroid Hatsune Miku: Kōrin Kimono figure is available again on Good Smile.
Price-wise she goes for $64.99, so pricier than the average Nendoroid but, with the gorgeous little accessories she comes with, she is still worth it.
She is also available immediately, so no need to wait for a pre-order to ship.
Specifications of the Nendoroid Hatsune Miku: Kōrin Kimono figure
The original design for this Hatsune Miku figure was created by character designer and illustrator En Morikura. A design that is wonderfully color-coordinated in every accessory as well.
She features three face plates — one with a standard expression, one with Hatsune Miku smiling and another with closed eyes.
Accessories that come with the Hatsune Miku: Kōrin Kimono figure include a sweet red and white Japanese umbrella, and a bellflower for the Vocaloid singer to hold.
The kimono she is wearing is white, with a red trim and delicate Japanese-style flowers on the body and sleeves. The flowers are based on a design on a traditional Japanese kimono called the Kōrin Kimono. It also features a black and gold obi around her waist.
The real-life kimono is currently 300 years old, and is one of the official cultural properties deemed to be in need of restoration, as it is the only fully intact kimono still in existence featuring a design by Ogata Kōrin.
Kōrin was a prolific painter and designer who lived and worked in Kyoto, Japan in the early 1700s. Many of his pieces, however, have not survived into the modern era.
It is vital, therefore, that this kimono is preserved for future generations, which is why 5% of the purchase price of each Hatsune Miku figure will go to the Kōrin Kimono Restoration Project.
Hatsune Miku also sports her trademark blue hair, which is tied up in high pigtails that then reach down to the floor. Her hair is decorated with red and white ribbons, and white and blue flowers.
If you are looking for a unique and distinctly 'Japanese' Nendoroid to add to your collection, the Hatsune Miku: Kōrin Kimono Nenderoid is definitely that.
You can purchase her now at Good Smile if you are in the U.S. or Canada.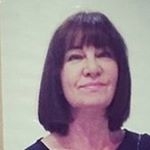 Latest posts by Michelle Topham
(see all)