When it comes to Nendoroids, it doesn't get much better than the soon-to-be-released Nendoroid Shinnosuke Nohara in his pajamas with Himawari by his side.
Because our favorite five-year-old and his little sister are utterly adorable. Especially as they're in their pajamas and ready for bed.
Advertising
The Nendoroid Shinnosuke Nohara and Himawari are, of course, from the iconic Japanese anime series Crayon Shin-chan. A show that began airing way back in 1992 and, since then, has spawned over 1,000 episodes and 26 movies. (There's a new movie coming out later this year).
The show is so popular, it has been dubbed in over 30 languages and aired in a huge number of countries.
As for the information you'll need before you make a decision about grabbing them, here goes:
Advertising
The adorable Nendoroid 'Shin-chan' comes with three face plates giving him his standard expression, a closed eyes option and a kissing option. Himawari has two face plates herself.
You can also move Shin-chan's eyebrows in lots of different positions, which will allow you to give him a whole slew of expressions.
If you don't want to display him standing all the time, Shin-chan even comes with a pillow, as well as a few different arm and leg parts, so you can place him in wide variety of poses. Including fast asleep and dreaming of getting into yet more trouble.
Both Shin-chan and Himawari were sculpted by Shichibee. Something you will need to know if you are one of those Nendoroid collectors that has their favorite sculptors. Shin-chan measures approximately 80mm (3.14 inches) in height.
The Nendoroid figures are currently available for pre-order at Good Smile U.S. from now until March 24th, 2021 (Wed) 23:59PST. They are expected to ship in November.
The pre-order price is $55.99 for the pair. (Get information about pre-ordering after the Demon Slayer promo…)
Demon Slayer Makomo and Sabito Nendoroid figures are gorgeous — look!!!!
Be aware though, if you are ordering from Good Smile U.S. (and you can do that here), they can only ship to the United States and Canada.
If you want to order while in Japan or anywhere other country then, the Good Smile's Japanese website can let you do that. The cost for both figures in Japan is ¥5,273 plus tax, with an estimated release date there of October.
Now, just in case you have forgotten why Shin-chan is so much fun, and why you should add him and his sister to your Nendoroid collection, watch the trailer for last year's movie Crayon Shin-chan: Crash! Rakuga Kingdom and Almost Four Heroes.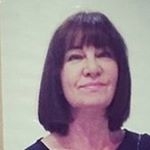 Latest posts by Michelle Topham
(see all)