Netflix has posted a new trailer and key visual for the upcoming Netflix anime Bubble.
The anime is an original film from Wit Studio (Attack on Titan, Spy x Family), and features a world that seems to be under attack from bubbles.
Netflix describes the upcoming Bubble anime film like this:
The story is set in Tokyo, after bubbles that broke the laws of gravity rained down upon the world. Cut off from the outside world, Tokyo has become a playground for a group of young people who have lost their families, acting as a battlefield for parkour team battles as they leap from building to building.
Hibiki, a young ace known for his dangerous play style, makes a reckless move one day and plummets into the gravity-bending sea. His life is saved by Uta, a girl with mysterious powers. The pair then hear a unique sound audible only to them. Why did Uta appear before Hibiki? Their encounter leads to a revelation that will change the world.
Now, not only does that sound fabulous, and quite unique in the anime world, I have got to say the Bubble art style is beautiful, and so makes this film a 'must watch' for me no matter how its story turns out.
Then again, Bubble is also about parkour, which is something I have always loved to watch, so there's that as well.
Especially as the Wit Studio produced animation in the parkour scenes of the trailer looks so fabulously lovely and smooth.
Bubble staff and cast are heavy hitters
Bubble is being directed by Tetsuro Araki (Attack on Titan). The screenplay is by iconic screenwriter and novelist Gen Urobuchi (Puella Magi Madoka Magica), with character designs by Takeshi Obata (Death Note).
So, yep, Bubble also features some very heavy hitters in the anime world.
WIT Studio is in charge of animation production.
The first Bubble cast members have also been announced. They are:
Jun Shison (The Way of the Househusband — live action)
Mamoru Miyano (Fire Force, Chihayafuru)
Yuki Kaji (The Heike Story, Teasing Master Takagi-san)
Tasuku Hatanaka (Yu-Gi-Oh! Zexal)
Bubble will be released worldwide on Netflix on April 28th, 2022, with a Japanese theatrical release planned for May 13th, 2022.
Now that's a date I am definitely adding to my calendar, as Bubble looks fabulous, eh?
Check out the anime's gorgeous key visual above, and watch the Bubble trailer below, because, hell, I just got goosebumps.
Netflix has also indicated they plan on spending a lot of money on original anime series and movies going forward, as they are noticing how popular the genre has now become.
If what they produce looks like Bubble, I'm all in. How about you?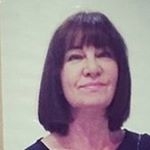 Latest posts by Michelle Topham
(see all)