Netflix grabs rights to Neon Genesis Evangelion, one of most influential Japanese anime series of all time
In news you may not believe, Netflix has grabbed the exclusive rights to Neon Genesis Evangelion — one of the most popular and most influential Japanese anime franchises ever produced — and one whose licensing is notoriously well-guarded.
The 26 episode series, along with follow up movies The End of Evangelion and Evangelion: Death Death True² will start streaming in early 2019. Hallelujah!
The line up presentation was announced at Akiba Theatre in Tokyo this week.
And, while Neon Genesis Evangelion was first aired in Japan way back in 1995, its cult status has become legendary since, with many fans being forced to watch it on bootleg copies or via illegal streaming.
Not anymore, thanks to Netflix.
This isn't the only good news for fans of Neon Genesis Evangelion either, as there is also a fourth Evangelion movie currently in the works, with a 2020 release date in Japan.
Watch the trailer for Neon Genesis Evangelion below, and tell me you are not as happy as I am that this thing of beauty is now coming to Netflix!
Because, yes, I watched the series on VHS about 15 years ago while living in Thailand and let me tell you, man, it is brilliant.
Related: Brilliant Netflix animated series Hilda has music by Grimes, gorgeous animation and a cool story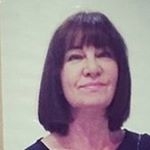 Latest posts by Michelle Topham
(see all)