The upcoming new Netflix series High Seas (aka Alta Mar in Spanish) looks like it is a series full of melodrama, intrigue, humor and a lot of incredibly beautiful people. At least if the short High Seas trailer released today is a good indicator of what we can expect.
High Seas is one of just a handful of original Spanish series created the popular streaming service, and it now joins the list of non-English language Netflix original series like the German series DARK, Erased from Japan, France's Marseille and Ingobernable from Mexico.
All of which did very well when it comes to both viewership and reviews.
High Seas was created by Ramón Campos (Cable Girls), and Gemma R. Niera. The period piece is set in the 1940s, and takes place aboard a luxury liner — the Bárbara de Braganza. A transatlantic liner that is traveling from Spain to Brazil.
At first, everything seems like the passengers would expect aboard a luxury ship but then, midway through the crossing, a woman falls overboard.
It is then discovered she is not on the passenger manifest, and she certainly did not fall overboard but instead was thrown.
The murderer, of course, must still be aboard the ship.
Now everything must be done to discover his identity, as there is no way he can be allowed to leave. Especially as it does not end at just the murder of the unknown woman. There are soon other mysterious deaths too.
Netflix's High Seas may seem like an ocean-based version of Agatha Christie's Murder on the Orient Express, particularly when you look at the stunningly beautiful ornately designed sets, and period costumes.
It appears, however, it may be far more complicated than that.
High Seas stars Jon Kortajarena, Ivana Baquero, Alejandra Onieva, Eloy Azorin, and Luis Bermejo. Just some of those beautiful people I mentioned.
Watch the High Seas trailer released today to see how gorgeous this series will be, both in its sets and with the actors and actresses starring in it.
The Spanish-language series drops in its entirety on Netflix on May 24th.
Get ready to binge watch.
Related Reading: For many more stories and music from Netflix' series head here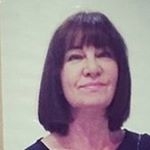 Latest posts by Michelle Topham
(see all)