Netflix picks up 'Lucifer' for 10 episodes of Season 4
Fans of the fantasy police procedural drama series Luther were furious last month when Fox announced it was cancelling the series after its third season. They were even more upset than they might otherwise have been as the third season had just ended on a huge cliffhanger.
But Netflix, everybody's favorite streaming series, has just stepped in to say they will be picking up Lucifer and season four, with its 10 new episodes, will officially be showing up as a Netflix exclusive.
Can I say Yay! And way to go, Netflix!
Lucifer stars Tom Ellis as the Lord of Hell, and he is also one of the many people thrilled by the Netflix pick up. Especially after he tweeted this right after the Fox cancellation news,
"It fills me with great sadness to confirm the rumours that some of you have been asking. Fox has indeed cancelled #lucifer I'm so sorry guys. #gutted"".
But fans of the show went to town on Twitter right after cancellation news hit, running a social media campaign in support of the show with the hashtags #SaveLucifer and #PickupLucifer directed at any other network that might give the cult show another chance.
Netflix heard the call and, voila, Lucifer season 4 will now be a Netflix exclusive. Tom Ellis was one of the first to celebrate — and I can't say I blame him:
WE DID IT !!!!!!!!!!! Thank you to everyone for your continued support and love for #Lucifer I am so happy for all our fans I'm going to burst ✊😈❤ https://t.co/DhvTdevGW2

— tom ellis (@tomellis17) June 15, 2018
My joy at Lucifer being picked up by Netflix is not just due to the storyline and the actors, however. It is also due to it being one of the few shows that has a stellar soundtrack, with so many good songs showing up in an average episode.
I mean, come on, just listen to these amazing Lucifer soundtrack songs…
Related: Listen to Diane Birch's 'The End' from Lucifer — it's so sad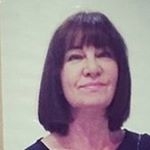 Latest posts by Michelle Topham
(see all)