The comedy anime Komi Can't Communicate was announced with great fanfare earlier in the year.
After all, it is based on the hit manga series of the same name by mangaka Tomohito Oda (aka Komi-san wa, Comyushou desu.), so you can only imagine the excitement of millions of fans around the world when they heard the news.
Since then, Komi Can't Communicate has only been talked about as airing in Japan. Until today, that is, when news of Netflix streaming Komi Can't Communicate outside the show's home country finally came out.
Netflix will begin streaming the anime series worldwide on October 21st, a couple of weeks after the show premieres in Japan on October 6th via TV Tokyo, TV Osaka and Aichi.
It will also stream on Netflix in Japan beginning October 7th.
Along with the announcement, we also got an English-subtitled version of the anime's funny second trailer.
A trailer that perfectly shows just how horribly socially inept poor Komi is, and how much trouble her friend Tadano will have as he tries to help her make 100 friends.
Komi Can't Communicate will begin streaming on Netflix on October 21st in eight dubbed languages, and with subtitles in 31 languages.
The plot, by the way, goes a bit like this:
Timid Tadano is a total wallflower, and that's just the way he likes it. But all that changes when he finds himself alone in a classroom on the first day of high school with the legendary Komi. He quickly realizes she isn't aloof—she's just super awkward. Now he's made it his mission to help her on her quest to make 100 friends!
Viz Media currently publishes the manga in English.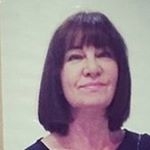 Latest posts by Michelle Topham
(see all)