Netflix's 'Casting JonBenet' mixes fact and fiction in a look at who might have killed Jon Benet Ramsey
The new Netflix documentary 'Casting JonBenet' is a film that is being critically acclaimed wherever it is shown. Now, with the release of the first trailer for 'Casting JonBenet', you might be able to see why.
After all, we don't usually get to see a film mixing documentary and drama, while at the same time giving a large portion of it over to actors who are auditioning for roles in the film, and then allowing them to give their opinions about who killed JonBenet Ramsey and why.
The story of the documentary, of course, goes all the way back to 1996 when JonBenet Ramsey was a six-year-old child living in Boulder, Colorado with her mother, father and nine-year-old brother. One night, the little girl went missing, and her parents called the police.
Eight hours later, her body was found in the wine cellar of the family home covered in a blanket. She had been beaten and then strangled. At the time, the news story captivated America. Twenty-one years later, and the murder has not been solved, yet the interest in JonBenet and who killed her has still not gone away.
Now 'Casting JonBenet' takes another look at the story, but does so in a completely unique way as the actors auditioning become just as an important a part of the story as are JonBenet and her family.
Watch the first trailer below to get a sense of how strange, and yet wonderfully interesting, this documentary is going to be. 'Casting JonBenet' will be available to watch on Netflix on April 28th, 2017.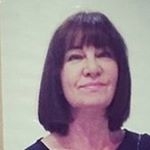 Latest posts by Michelle Topham
(see all)