The strangely titled but very cute-looking upcoming comedy isekai anime Heat the Pig Liver got a new key visual today along with the first of a series of "pig facts".
Pig facts designed to not only make potential viewers intrigued by the anime and its main character Pig, but also to educate them about pigs. An animal who is so often misunderstood.
The first in a series of Heat the Pig Liver key visuals came out on the anime's official Twitter account earlier today, featuring Pig being ridden by main girl and the equally cute Jess.
Alongside the new and adorably cute Heat the Pig Liver key visual, we also got our first pig fact:
Pig Fact #1 — Pigs are fast on their feet.
On the anime's official website, even more information about the speediness of pigs was provided with the added note:
We received a comment from Mr. Tomoo Tanaka, Professor Emeritus of Azabu University, regarding the trivia:

From the pig's body shape, it may look slow, but it is surprisingly fast on its feet. Although data such as the speed of X km / h is not clear, for example, it is not easy to catch up with a grazing pig even if you chase it.

It doesn't mean it can run many kilometers, but at least it can move quickly enough to avoid being chased by people or predators.
And yes, Mr. Tomoo Tanaka is a real person and a real expert on pigs.
What is the Heat the Pig Liver anime about?
The upcoming Heat the Pig Liver anime is based on the popular light novel series written by Takuma Sakai and illustrated by Asagi Tōsaka. (The series is called Buta no Liver wa Kanetsu Shiro in Japanese).
It follows an otaku who eats raw pig liver and dies. When next he gains consciousness, he finds himself in the body of a pig and in the company of a young girl called Jess who can read minds.
Jess does originally plan to eat Pig, but when she finds herself is in danger it seems Pig may be the only one that can help.
Heat the Pig Liver is currently in production, with a planned premiere date some time in 2023.
We will keep you updated as soon as more information is released, but so far this one looks funny and sweet.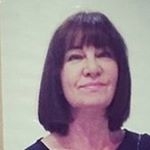 Latest posts by Michelle Topham
(see all)