Ryuu Sasakura shows why he is so popular in the new Bartender: Glass of God trailer
While I love hugely popular anime like Fullmetal Alchemist, Black Clover, The Seven Deadly Sins and Jujustsu Kaisen, I must admit I also love the quieter anime series.
The strange, unusual and quirky anime that sometimes get released, and that are sometimes sadly overlooked by your average anime fan. To their detriment.
Anime like the upcoming Bartender: Glass of God.
An anime series based on the manga written by Araki Joh and illustrated by Kenji Nagatomo, and one that promises to be a standout in the more adult-focused anime we don't see too often.
Bartender: Glass of God trailer
Today, the latest Bartender: Glass of God trailer was released and, just from the first few seconds, it shows us what we can expect when it comes to bartender Ryuu Sasakura and his ability to give just the right advice to the right person.
The Bartender Glass of God trailer begins with veteran bartender Ryuu Sasakura proclaiming:
"There are two jobs in this world where you should never let down your customers. One is a doctor or pharmacist. The other is a bartender".
He then goes on to ask:
"Do you know the meaning of the word bartender? Bar means "stop" and tender means "kind and gentle".
hinting that being a bartender means you must offer your customers comfort when they arrive at your bar at the end of the day, and just need a relaxing drink and a listening ear.
What is the Bartender: Glass of God anime about?
Bartender: God of Glass tells the story of Ryuu Sasakura, a genius bartender who owns a bar called Eden Hall. A bar that you cannot find, but one that will find you if it feels as though you need it.
Once in that bar you will find various types of customers, all dealing with problems they are not sure how to solve, and all consoled by Ryuu as he gives them advice that may just steer them in the right direction.
Bartender: God of Glass is being directed by Ryoichi Kuraya (Farming Life in Another World), with Mariko Kunisawa (Orient) in charge of series composition, and character designs by Youichi Ueda (Gangsta).
Studio Liber (The Ice Guy and His Cool Female Colleague) is in charge of anime production.
Japanese liquor company Suntory Holdings Limited is also working with the production committee to make sure the alcohol information in the anime series is presented correctly.
Considering Suntory has been in business for over 100 years, yep, they definitely know their stuff and that means we may also learn something about cocktails and other drinks we didn't know before.
Watch the just released Bartender: God of Glass trailer below, keep up to date on news about the anime via its official website, and enjoy the new Bartender: God of Glass key visual above, and you will see just what I mean about Ryuu Sasakura and his skills.
The anime itself is due to release in April, 2024 so we still have a bit of a wait.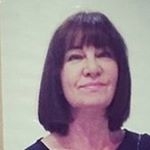 Latest posts by Michelle Topham
(see all)