I have to admit I stopped watching Bofuri: I Don't Want to Get Hurt, so I'll Max Out My Defense, Season 2 when Episode 7 of the isekai anime was delayed "due to Covid".
A stupid excuse in 2023 when the rest of the world has moved on from the virus.
Especially when it turns out the delay of the second season of Bofuri, a delay that was still going on over two months later, had nothing to do with Covid.
What was more likely, however, was the delay was due to animator Silver Link's inability to manage schedules, or because they took on far too many new anime series for this season for the size of the studio.
This week, however, with Episodes 11 and 12 finally released and Bofuri Season 2 now complete, I will be going back to it.
After all, the anime is hella fun and features some of the cutest characters in the isekai realm
Particularly as Silver Link has just released a beautiful new Bofuri Season 2 visual featuring Maple backed up by four new characters.
Characters who also look as cute, cool and interesting.
Those characters were revealed in Episode 12, and they are:
Velvet, who is played by Ayako Kawasumi (Veronika in Spy Classroom)
Hinata, who is voiced by Minami Shinoda (Takuya in Kotaro Lives Alone)
Lily, voiced by Shizuka Ito (Lucia in The Tale of Outcasts)
Wilber, played by Atsushi Tamaru (Ling Huang in Kingdom)
Bofuri: I Don't Want to Get Hurt, so I'll Max Out My Defense, Season 2 premiered outside Japan on Crunchyroll on January 11th, with its final episode, Episode 12, releasing this week.
There is no word yet on whether a third season of the popular action adventure isekai is heading our way but, in my mind, why would three new characters be introduced in the last episode, and a visual promoting them be released soon after?
In other words, yep, we are very likely getting Bofuri, Season 3 and, even with the damned delay, I couldn't be happier as it has been one of my faves since the first season of the anime premiered in early 2020.
Enjoy the new I Don't Want to Get Hurt, so I'll Max Out My Defense, Season 2 visual featuring Maple, Velvet, Hinata, Lily and Wilber above.
And cross your fingers there will soon be an announcement of Season 3 heading our way. Because hell, yeah!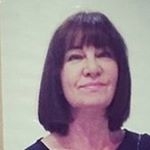 Latest posts by Michelle Topham
(see all)