As I have said before, the art style and the character visuals of an upcoming anime usually grab me before anything else. That includes the story, and the OP and ED.
One anime whose visuals have grabbed my attention this week then is the upcoming Netflix original film Bubble. A film whose character visuals have just been released on the movie's official website.
And let's just say, the Bubble character visuals are stunning, vibrant and beautiful, with a thoroughly modern style that explodes right off the page.
Something I had already noticed in the Bubble trailer that was released a few weeks ago.
Well, that and the superb animation the film seems to feature, especially during the extreme action scenes.
But, back to the just released Bubble character visuals.
Nine have been released for the anime film — those for Hibiki, Uta, Makoto, Shin, Kai, Usagi, Denki Ninja, Kanto Mad Lobster and Undertaker.
And wow, are they pretty.
The Bubble character visuals were designed by the film's chief animation director Satoshi Kadowaki, who based them on the original designs of mangaka Takeshi Obata (Death Note).
Check them out below.
Related: New Bubble trailer is so pretty it will give you goosebumps — Watch!
The Bubble anime film will begin streaming on Netflix worldwide on April 28th, 2022.
They describe the plot of Bubble like this:
The story is set in Tokyo, after bubbles that broke the laws of gravity rained down upon the world. Cut off from the outside world, Tokyo has become a playground for a group of young people who have lost their families, acting as a battlefield for parkour team battles as they leap from building to building.

Hibiki, a young ace known for his dangerous play style, makes a reckless move one day and plummets into the gravity-bending sea. His life is saved by Uta, a girl with mysterious powers. The pair then hear a unique sound audible only to them.

Why did Uta appear before Hibiki? Their encounter leads to a revelation that will change the world.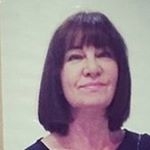 Latest posts by Michelle Topham
(see all)