A new Campfire Cooking in Another World with My Absurd Skill key visual has been released in preparation of the upcoming isekai anime's premiere on Tuesday, January 10th, 2023.
Yep, the premiere date for the MAPPA-produced fantasy anime was finally announced on its official Twitter page earlier today.
January is going to be a helluva month for anime fans, eh?
The latest brightly colored Campfire Cooking in Another World with My Absurd Skill key visual is cute.
It features protagonist Mukouda Tsuyoshi cooking what must be a delicious meal, as legendary white wolf and Tsuyoshi's familiar Fenrir along with slime Sui, Rusalka goddess of water, Agni goddess of fire, Kishar goddess of earth, and Ninrir goddess of wind are positively drooling over what's in that frying pan. (see below)
Campfire Cooking in Another World with My Absurd Skill is based on a popular light novel series written by Ren Eguchi, and illustrated by Masa.
There is also a manga adaptation of the novels now in print with illustrations by Akagishi K.
J-Novel Club is publishing both the light novels and manga adapation.
They describe the fantasy isekai series like this:
Mukouda Tsuyoshi was nothing special in modern Japan, so when he was summoned to a world of swordplay and sorcery, he thought he was ready for the adventure of a lifetime. Too bad the kingdom that summoned him only got him by mistake!

Not only was he not one of the three summoned heroes, but his stats were laughable compared to theirs. On top of that, there's something really sketchy about this kingdom… "Ah, these people are the kind to try and use the Hero," he realized, and immediately left to make his own way in this other world.

The only thing Mukouda can rely on is his unique skill: the "Online Supermarket," a skill that allows him to buy modern goods in a fantasy world. It's useless for combat, but if he plays his cards right, he could lead a comfortable life, maybe? At least, that's what Mukouda thinks, but it turns out modern food bought with this skill has some absurd effects!

What happens when Mukouda introduces ridiculously tasty modern cooking to a fantasy world like this? He gets some ridiculous repeat customers begging for more…
Enjoy the just released Campfire Cooking in Another World with My Absurd Skill key visual above, and check out the recently aired trailer for the upcoming anime below.
Then, of course, mark your calendar for January 10th, 2023 as, if you enjoy a good isekai anime, this one is likely to please.
Crunchyroll will be streaming the anime in various regions around the world.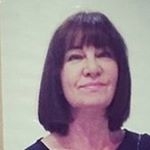 Latest posts by Michelle Topham
(see all)