The upcoming crowdfunded anime film Child of Kamiari Month is coming to Netflix.
In anticipation, the streaming service released a new English subtitled trailer for the movie this week.
Advertising
The incredibly emotional Child of Kamiari Month trailer features protagonist Kanna, a child who takes on the mission of delivering offerings from all over Japan to the Gods' gathering in Izumo.
Kanna's mother was the one tasked with the job, but after she dies, Kanna promises she will complete her mother's mission. She does so with the hope of being reunited with her mother when she arrives in the land of the Gods.
The Child of Kamiari Month trailer also introduces Yato, a demon boy and Shiro, a one-winged rabbit messenger of the gods.
In the trailer, we see Yato angrily insisting Kanna remove the bracelet her mother gave her, while Shiro insists she keep it on.
Kanna, meanwhile, is simply concerned with not only completing her mother's mission, but also rediscovering her love of running.
Advertising
Something she lost when her mother passed away.
Child of Kamiari Month is directed by Tetsuro Satomi in his directorial debut, with script by Tetsurou Takita and Ryuta Miyake, and with Haruka Sagawa (Happy-Go-Lucky Days) in charge of character design.
The film stars Aju Makita in her first voice acting role as Kanna, (Maaya Sakamoto (Marlin in The Seven Deadly Sins) as Shiro, and Miyu Irino (Shouya in A Silent Voice) as Yato.
The movie is being animated by Liden Films.
Watch the new Child of Kamiari Month trailer below, and then tell me that isn't going to be a highly emotional and quite sad film?
The anime film premieres in the west on Netflix on February 8th, 2022.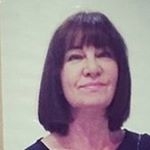 Latest posts by Michelle Topham
(see all)