It's a good day for fans of the anime Classroom of the Elite, as not only did we get a new Season 2 key visual and trailer, Classroom of the Elite Season 3 was also announced on the show's official Twitter account.
Season 2 is set to premiere in July, 2022, with Classroom of the Elite Season 3 coming out some time in 2023. It sounds like anime studio Lerche has been busy, eh?
The Season 2 trailer for the upcoming second season doesn't give us much idea of the plot, though, (watch below!).
Instead, the non-verbal trailer just features quick shots of various events occurring in the season, and the reactions of some of the anime's main characters to them.
Meanwhile, the new Classroom of the Elite Season 2 key visual features a lone Kiyotaka standing in an empty classroom.
Classroom of the Elite (aka Youkoso Jitsuryoku Shijou Shugi no Kyoushitsu e) is based on the light novel by Shogo Kinugasa. The anime's first season premiered in July, 2017, so the second season has been a long time in coming.
Nice to see then that Season 3 will follow the second season much faster, isn't it?
Main staff and voice actors are also returning for the new season.
RELATED: Classroom of the Elite Season 1's ED — Minami's 'Beautiful Soldier' — is so damned good — Listen!
Keep up-to-date on more Classroom of the Elite news via the show's website (run it through Google Translate if you don't speak Japanese!), and enjoy the just released Season 2 trailer below.
And, of course, watch the first season of the school anime on Crunchyroll.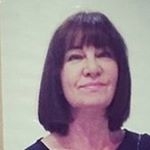 Latest posts by Michelle Topham
(see all)