New Dark Gathering key visual and trailer released
Looking like something in the same vein as GeGeGe no Kitarō, the upcoming anime Dark Gathering has just gotten a new trailer and key visual. And, let's just say, if you want incredibly spooky and creepy, with fascinating characters and lots of jump scares, this one looks like it may be it.
Throw in a gorgeous art style, and beautiful character designs, and I have just put Dark Gathering on my list of must watch anime for the Summer, 2023 anime season.
Especially as the new Dark Gathering trailer seems to show three characters with interesting back stories of their own who quickly get involved in some very scary stuff.
The new Dark Gathering key visual also features the three protagonists, Yayoi, Keitarou and Eiko, obviously off on a ghost hunt at a traditional Japanese temple.
Well, why else would they be standing there clutching candles and looking a little bug-eyed, eh?
Dark Gathering anime staff and cast
The upcoming Dark Gathering anime series is directed by Hiroshi Ikehata (TONIKAWA: Over The Moon For You), with series composition by Shigeru Murakoshi (Zombieland Saga), and character designs by Shinya Segawa (Pastel Memories).
Studio OLM (ODDTAXI) is in charge of anime production.
The anime stars Yu Sasahara (Emilico in Shadows House) as Yayoi, Nobunaga Shimazaki (Yuno in Black Clover) as Keitarou, and Kana Hanazawa (Mitsuri in Demon Slayer) as Eiko.
The anime is based on the manga series written and illustrated by Kenichi Kondō, and tells the story of college student Keitarou Gentouga who was once so haunted by spirits, he became a shut-in.
Thanks to his friend Eiko, though, he has now started college and decides he needs a part time job. That's when Eiko recommends being a tutor to her cousin Yayoi.
The problem is, Yayoi also sees spirits. And she doesn't mind it at all. In fact, she is now actively seeking out all the spirits she can, as she wants to find the one that took her mother away.
Watch the just released Dark Gathering trailer below, and you'll quickly see how cool this one looks.
Dark Gathering will premiere during the Summer, 2023 anime season.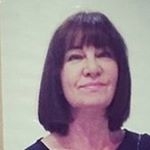 Latest posts by Michelle Topham
(see all)