I love perusing character designs as they are released for upcoming anime.
But, I must ultimately like the character designs of any show, or it is difficult for me to watch an anime for 12, 24 or more episodes, as goofy-looking designs ultimately destroy any attachment I have to the characters.
Designs that did stand out recently as beautifully done are those of the main characters for the upcoming slice of life anime Deaimon, as they are incredibly cute.
Today, two more new character designs have been released for Deaimon, and they are also beautifully done.
In just designs alone then, this new slice of life anime could be a winner.
New Deaimon character designs
The two Deaimon character designs that were released on the anime's official website this week are named Saki Sato and Masa Tatsumi.
Both of whom, from their attire at least, likely work at the confectionery shop protagonist Nagomu's family owns. A shop Nagomu himself will eventually inherit.
The two new male characters have previously had their voice actors announced.
They are Takuma Nagatsuka (Leo in King of Prism), who will play Saki Sato, and Hiroshi Iwasaki (Ishiguro in Mob Psycho 100) who voices the older character Masa Tatsumi.
The Deaimon character designs were created by Sakae Shibuya (A Centaur's Life). An artist who is also chief animation director on the project, and who seems to have done a beautiful job.
The Deaimon plot
Deaimon is based on the manga series by Rin Asano and follows Nagomu, a young man who left home and a family business he was meant to inherit to become a musician .

But when Nagomu finds out his father is in hospital, he returns home to run that business — a confectionery shop.

Since his departure, however, an 11-year-old girl named Itsuka has begun working at the shop. Soon Nagomu finds himself acting as her foster parent, as her real family seems to have disappeared.

As if this wasn't enough stress, Itsuka also tells Nagomu, because he abandoned his family to become a musician, it will now be her who takes over the shop and not him.
Check out the two new beautifully drawn Deaimon character designs above, and watch the official trailer.
From that you will notice how relaxing this anime is likely to be, and how there is such a quintessentially Japanese emphasis on food and the way it looks. And I'm all in for that.
The Deaimon anime itself will premiere in April.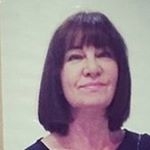 Latest posts by Michelle Topham
(see all)