A new Dekoboko Majo no Oyako Jijou visual was released today, as we all wait impatiently for the upcoming anime adaptation of the hit fantasy comedy manga to premiere.
The cute Dekoboko Majo no Oyako Jijou visual features the Alyssa the 223-year-old witch being carried by her extremely well-developed 16-year-old human daughter Viola.
Viola looks ecstatic to be able to help her mother so much, although Alyssa appears to be a little shocked at how Viola turned out.
Along with the latest visual, Aoi Koga (Kaguya in Kaguya-sama: Love is War) was announced as the actress who will be voicing Alyssa, while Nana Mizuki (Hannah in Dragon's Dogma) plays her daughter Viola.
Dekoboko Majo no Oyako Jijou, aka The Family Circumstances of the Mismatched Witches, is based on the manga of the same name written and illustrated by Piroya.
It tells the story of Alyssa, a witch who stumbles across an abandoned human baby while out in the forest. Not sure what she should do with the baby, Alyssa decides to adopt her and raise her as her own.
But, as Viola becomes a teenager she is so tall and so voluptously developed, most people they meet believe Viola is the mother and Alyssa her teenage child.
That doesn't stop Alyssa from spoiling Viola, though, or still treating her like a child.
The Dekoboko Majo no Oyako Jijou anime will premiere sometime in 2023.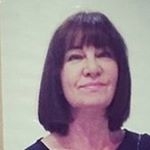 Latest posts by Michelle Topham
(see all)