While there has not been much information released yet about the upcoming Delusional Monthly Magazine, the anime series has been getting some stellar promotions.
Case in point, the second Delusional Monthly Magazine key visual (see below), which came out earlier today and features the anime's main characters — all of whom seem more than a little quirky.
Advertising
And that also includes Saburou the dog.
The new Delusional Monthly Magazine key visual follows on from last month's character trailer, but this time gives us a closer look at some of the characters not mentioned in it.
Those characters are (from top to bottom left in the key visual):
Edward Chi – the vice president of White Pegasus
Perch — Chi's loyal subordinate and an employee of White Pegasus
Noin — Perch's twin and also a White Pegasus employee
Catherine Hsu — editor-in-chief of the monthly science magazine
Goro Satou — a scientist who was recently fired from his job
Jirou Tanaka — 10-years-old and an assistant in the magazine's editorial department
Saburou —  a white Afghan Hound oh, and yes, he can talk
Tarou J. Suzuki — editor of the magazine, and a man who just wants to get married and be a househusband
All are congregated around a table as Jirou eats and Saburou looks on longingly, Edward Chi drinks his tea, and Catherine makes a phone call.
Advertising
Meanwhile, Goro is examining something under a magnifying glass, Taro is reading the magazine he edits, and Perch and Noin seem to be sending us some kind of quiet message.
You can learn more about each of these cool looking characters via the official Delusional Monthly Magazine website.
When will Delusional Monthly Magazine premiere?
The anime is based on an original story by Ichigo Umatani.
It is being directed by Chizuru Miyawaki (Gintama), who also created the original character designs.
Hiroko Kanasugi is in charge of series composition, and Akane Hirota (chief animation director of Komi Can't Communicate) is creating the character designs based on the original characters.
OLM Team Yoshioka (Life with an Ordinary Guy who Reincarnated into a Total Fantasy Knockout) is in charge of anime production (so it should be superb).
Crunchyroll describes the plot like this:
Gekkan Mousou Kagaku is set in Most City in an unknown country in a small publishing house that prints a monthly magazine about the most outlandish of things.

Everything changes when the staff of the magazine, editor-in-chief Tarou, his assistant Jirou and dog Saburou, meet with scientist Goro Satou…
A January 12th, 2024 premiere date in Japan has been announced for the anime, but with no word yet as to when or where it will stream outside the country. We will let you know as soon as it is announced.
Until then, watch the recently released character PV below to get an idea of what we can expect from this quirky looking comedy anime.
All I can say is the Delusional Monthly Magazine characters look fascinating, as does the premise, and the art style is beautiful.
Looks like I will be taking out my subscription for the magazine as soon as it begins to air. How about you?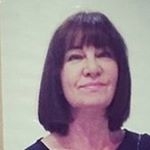 Latest posts by Michelle Topham
(see all)