Netflix is still all in on the anime craze (Hallelujah!), with one of their next projects to release being Hiroyasu Ishida's feature film Drifting Home.
Today, Drifting Home got a new trailer, a key visual and a release date — September 16th worldwide on the streaming platform.
The trailer, and the colorful Drifting Home key visual, show off a gorgeous art style and a voice cast that features some of the industry's biggest hitters. (see below)
The film is being animated by Studio Colorido and if, like me, you loved their previous offerings — Penguin Highway and A Whisker Away — from the trailer, it looks likely you will love this one too.
According to Netflix, the plot for Drifting Home looks something like this:
Raised like brother and sister, Kosuke and Natsume have been friends since childhood, but their relationship begins to strain in sixth grade after Kosuke's grandfather Yasutsugu passes away.

One day during their summer vacation, Kosuke and his classmates sneak into an apartment complex that is scheduled to be demolished, and rumored to be haunted. Both Kosuke and Natsume grew up there, so the place holds a lot of memories for them. There, Kosuke stumbles into Natsume and is asked if he knows about the mysterious Noppo.

But suddenly, they get caught up in a mysterious phenomenon. When they regain consciousness, they see a vast ocean before them. As the apartment complex drifts in a mysterious sea with Kosuke and the others on board, they band together to try and survive.
The Drifting Home voice cast includes:
Mutsumi Tamura (Kobayashi in Miss Kobayashi's Dragon Maid), Asami Seto (Chihaya Ayase in Chihayafuru), Daiki Yamashita (Junpei Murao in Dance Dance Danseur), Yumiko Kobayashi (Shinnosuke Nohara in Crayon Shin-chan Movie 28), Inori Minase (Reina Aharen in Aharen-san wa Hakarenai) and Kana Hanazawa (Mitsuri Kanroji in Demon Slayer).
Director Hiroyasu Ishida (Penguin Highway) also wrote the screenplay, along with Hayashi Mori (Cells at Work! CODE BLACK!).
Watch the new Drifting Home trailer, and then tell me that doesn't look like rollicking good fun!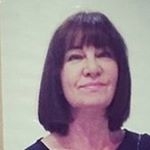 Latest posts by Michelle Topham
(see all)