As if EDENS ZERO Season 1 wasn't crazy enough, a new EDENS ZERO Season 2 has just been released today on the anime's official website and, boy oh boy, this one is on fire with its intense battles and cool animation.
Then again, we did leave the first season with Valkyrie dead, and the crew in the Edens Zero and back on their journey, while Drakken showed no signs of giving up his pursuit.
In that vein then, the anime's official website kicked off today's release of the new EDENS ZERO Season 2 trailer with the announcement "Finally, the head-to-head confrontation between Drakken Joe and Shiki begins!" — so there's that.
They then went on to give us a rundown of what to look for in the trailer:
The new EDENS ZERO Season 2 trailer is full of intense battle scenes between Shiki and his friends and Drakken Joe, one of the Six Demon Lords of the Galaxy!

You can see how Wise and Homura are struggling as the four special forces "Element 4", led by Drakken, and who manipulate fire, wind, water, and earth, stand in front of Shiki and others. 

In addition, after Drakken's aura of a strong man overflows with the line "Your adventure is over", Shiki is shown as if he is exhausted, and the battle has become even more intense than in the first season.

There is no doubt that it is unfolding in the second season (in other words "Shit's about to hit the fan"). Will Shiki's adventure ever end…!!
Season 2 of this fabulously fun plot-driven anime then continues on with the story millions of fans loved while, according to today's news, also introducing four new incredibly wild looking characters.
Characters who are also heavily featured on the new trailer.
They are (left to right above):
Laguna, who will be played by Taku Yashiro (Natsuo in Domestic Girlfriend)
Sylph, voiced by Rumi Ookubo (Chinatsu in Yuri Yuri)
Fie, played by Toshiki Masuda (Toranosuke in Yamada-kun and the Seven Witches)
Daichi, voiced by Atsushi Imaruoka (Yamamori in Tokyo 24th Ward)
Watch the just-released first EDENS ZERO Season 2 trailer below, pay attention to that awesome action and those wild characters, and mark your calendars for April 1st as, yes, that is when the anime itself will premiere.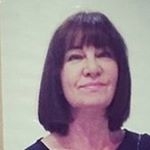 Latest posts by Michelle Topham
(see all)