Sadly for Toei Animation, it sounds like the hack they experienced on March 6th was more serious than first thought as, almost two weeks after the hack took place, anime shows are still being delayed.
Today, Toei Animation announced new episodes of Dragon Quest: Adventure of Dai will be delayed for three more weeks, with those planned to air on March 19th, 26th and April 2nd not airing.
Instead, TV Tokyo will be repeats of other episodes for the next three weeks
It has also not yet been decided if a new episode of Dragon Quest: Adventure of Dai will be airing on April 9th and in weeks later than that, as Toei says they will reveal information about those upcoming episodes of the anime at a later date.
It is not just episodes of Dragon Quest: Adventure of Dai that have been delayed either, as other Toei shows Delicious Party Precure, One Piece and Digimon Ghost Game have also seen older episodes air in place of planned new ones.
All of this then leaves one to ask what exactly did Toei Animation lose in the hack that they are being forced to delay so many episodes?
According to Toei, it is because they have been experiencing 'production issues' due to all their internal systems being shut down while the hack was being investigated.
Those production issues have delayed completion of new episodes of all four previously mentioned anime series.
You can only imagine then how tense the atmosphere must be for animators and other staff at Toei Animation right now, eh?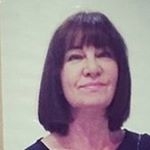 Latest posts by Michelle Topham
(see all)