Final Fantasy X and X-2HD are going to be released on both the PS3 and PS Vita, so it's probably no surprise that one of the first things Sony showed at E3 2013 was this new Final Fantasy X|X-2 HD Remaster Trailer.
The trailer gives you a quick rundown on key elements of the Final Fantasy story and does a great job highlighting most of the game's major characters as well as giving you a few spoilers to mull over.
I do have to say, though, does it irritate anyone else that the women's voices in Final Fantasy games are always shrill and high pitched, or is it just me?
Weirdly too, while Final Fantasy X|X-2 HD is going to be released as one game on the PS3, anyone who wants to play it on the PS Vita will have to purchase both games separately. I honestly don't understand why Sony and Square Enix always have such a convoluted way of releasing their games?
Either way, watch the Final Fantasy X|X-2 HD Remaster trailer below. It's very nice.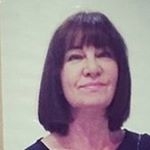 Latest posts by Michelle Topham
(see all)