The official website for the action anime series Fire Force, aka Enen no Shouboutai, has just announced the addition of two new cast members.
They are Hisako Kanemoto who will be playing Asako Arg, and Hiroki Yasumoto as Charon.
New Fire Force cast members Hisako Kanemoto and Hiroki Yasumoto will both add the popular anime to a plethora of series they have already been featured in or starred in.
Hisako Kanemoto is known for her roles in superb series like Dr. Stone, A Place Further Than The Universe and Citrus. Hiroki Yasumoto has provided voice acting for an enormous number of anime series and films including The Rising of the Shield Hero, To The Abandoned Sacred Beasts, and March Comes In Like a Lion.
Fire Force itself currently has 22 out of 24 planned episodes already released.
The original schedule would have had the last episode of the first season airing the week before Christmas but, after the arson attack at Kyoto Animation, the third episode of Fire Force was postponed until appropriate edits could be made.
That means the last episode of the season will air during the first week of January, 2020 instead.
Since its release, the series has been consistently ranked well on sites like AniList by fans.
Fire Force is directed by Yuki Yase (Episode Director for Puella Magi Madoka Magica and Series Director for Honeycomb), with Hideyuki Morioka (Ultimate Girls and Sakura Wars) in charge of character design and as Chief Animation Director.
The show is currently streaming on Crunchyroll for the original Japanese soundtrack/subbed version, and on Funimation for both the subbed and dubbed versions of the show.
If you haven't watched the show yet, I recommend you do. It is well-written anime series with exciting action scenes, excellent voice acting, nicely drawn artwork and solid animation.
The storyline is also quite unusual.
Check out the clip from the first episode of Fire Force to get a sense of what you can expect.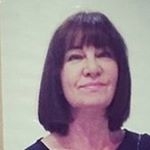 Latest posts by Michelle Topham
(see all)