There is a cool new Frieren: Beyond Journey's End key visual out this week featuring protagonist Frieren being "eaten" by a treasure chest with gigantic teeth.
Well, a mimic with gigantic teeth, and one that apparently fooled Frieren into believing she was about to nab some amazing loot.
Advertising
Or did it?
As the elf mage peers into the chest's depths, the Frieren: Beyond Journey's End key visual (see below) also has romanized Japanese words running throughout the background saying "It's dark and I'm scared".
Something I doubt is the case with mage Frieren. Or for the rest of her party for that matter.
The latest Frieren: Beyond Journey's End key visual is promoting the fantasy adventure anime series, which premiered its first four episodes on September 29th via Crunchyroll.
What is Frieren: Beyond Journey's End?
Advertising
The new fantasy anime series is based on the manga of the same name written by Kanehito Yamada and illustrated by Tsukasa Abe.
The manga is being published in English via Viz Media, with eight volumes currently out in English versus 11 in Japanese.
Meanwhile, the anime based on it is being directed by Keiichiro Saitou (Bocchi the Rock!), with series composition by Tomohiro Suzuki (One Punch Man), and character designs from Reiko Nagasawa (Overlord III) who is also chief animation director.
Crunchyroll is streaming the anime for international audiences, with four episodes out so far and another one on its way this week.
My Anime List has this to say about its plot:
The demon king has been defeated, and the victorious hero party returns home before disbanding. The four—mage Frieren, hero Himmel, priest Heiter, and warrior Eisen—reminisce about their decade-long journey as the moment to bid each other farewell arrives.

But the passing of time is different for elves, thus Frieren witnesses her companions slowly pass away one by one.

Before his death, Heiter manages to foist a young human apprentice called Fern onto Frieren. Driven by the elf's passion for collecting a myriad of magic spells, the pair embarks on a seemingly aimless journey, revisiting the places that the heroes of yore had visited.

Along their travels, Frieren slowly confronts her regrets of missed opportunities to form deeper bonds with her now-deceased comrades.
Watch the official launch trailer for the anime below, then check out the first four episodes of Frieren: Beyond Journey's End via Crunchyroll.
Then let's just say as anime's go, even though it can be quite sad, this one is just about perfect.
Why on earth do you think it is currently receiving an unprecedented 9.1 out of 10 via My Anime List?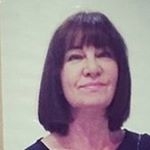 Latest posts by Michelle Topham
(see all)