Does newly-released Frieren character visual show the elf mage thinking about the friends she lost?
A new character visual from the ongoing Frieren: Beyond Journey's End anime has been released on the anime's official Twitter account (X) earlier today that sweetly shows Frieren herself contemplating her future travel plans, as she sits on her suitcase with a map at her feet. (see below)
With the pensive look on her face, Frieren may also be thinking about the precious friends she lost and whom she didn't appreciate as much as she now realizes she should have done.
Advertising
The comment alongside the Frieren character visual, neatly explains what many of us contemplate when we think of the anime:
Speaking of this work, it's a "journey". This is a visual that makes you think of that.
The account then goes on to tell Frieren fans to check out the other visuals from the anime in the gallery on its official website.
What is the Frieren: Beyond Journey's End anime about?
The utterly superb anime Frieren: Beyond Journey's End is a must see for any fan who loves a truly original anime series, as this one is it.
Not only does it follow protagonist Frieren, a thousand-year-old elf mage who lives for countless human lifetimes and who didn't appreciate the human members of her hero party until they were long dead, it also looks at the concept of time as it relates to immortality.
Advertising
Something that may seem appealing to some of us, until you realize when you are the only one who doesn't age or die, the loss you will eventually suffer over and over again is immeasurable and, potentially, soul destroying.
Such is the case with Frieren, a mage who fought and defeated the demon king with a party of friends. Friends who slowly die in the coming years, leaving only her behind.
It is only then Frieren begins to realize she should have spent more time getting to know the people she grew to love.
Something she now plans to do with the people she begins to meet as she sets off on a new journey with a young human apprentice called Fern.
The Frieren: Beyond Journey's End manga series
Like many of the best anime, Frieren: Beyond Journey's End (known as Sousou no Frieren in Japan) is based on a hit manga series, this time one written by Kanehito Yamada and illustrated by Tsukasa Abe.
The manga is being published in English by Viz Media, with 8 volumes out and Volume 9 coming out tomorrow.
The anime based on it is being directed by Keiichiro Saito, with series composition by Tomohiro Suzuki, and character designs by Reiko Nagasawa.
Madhouse (Hunter x Hunter) is in charge of anime production.
There are six episodes of the anime out so far, the first four of which were released in a 2-hour Episode 1 that beautifully sets up this wonderful story and makes you fall in love with the characters in it.
Watch the official Frieren: Beyond Journey's End trailer below, and check out the wonderful new Frieren character visual above.
Then watch the anime on Crunchyroll if you aren't already, as you will love Frieren and her story even more there.
RELATED: Latest Frieren key visual has the elf mage being eaten by a chest — well, something like that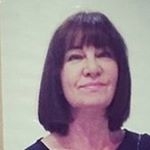 Latest posts by Michelle Topham
(see all)