Three new Dropout Idol Fruit Tart anime character designs have been released today and all three are incredibly kawaii.
The three new visuals are showing off Chiko Sekino's character design, the Nua Nakamachi character design and the design for Rua Nakamachi.
Of course, all three girls are just as you might expect — cute, full of energy, adorably dressed and as perky as any idol before them.
Dropout Idol Fruit Tart (known as Ochikobore Fruit Tart in Japan) is currently scheduled to release sometime in July, 2020, although that could change depending on the current COVID-19 lockdowns in Japan and elsewhere in the world.
Actresses that will voice the three new characters are Yū Sasahara (Diary of Our Days at the Breakwater) who will play Nua Nakamachi, Kaoru Sakura (Lost Village) who plays Chiko Sekino and Takako Tanaka (Hinamatsuri) as Rua Nakamachi.
Advertising
The adorable character designs are by Sumie Kinoshita (A Sister's All You Need, Girlish Number).
Dropout Idol Fruit Tart is being directed by Keiichiro Kawaguchi (Shadowverse, ISLAND), and is based on the manga by Sou Hamayumiba.
Anime production is by feel.
For more information on the upcoming anime series, head to the official website and check out the official trailer below because, boy, this looks incredibly cute!
Related: Dropout Idol Fruit Tart characters are adorable in new promo video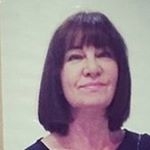 Latest posts by Michelle Topham
(see all)