A new I'm Quitting Heroing key visual has been released on the anime's official website, with this one giving us a look at all six of the upcoming fantasy anime's main characters.
As to be expected, Leon Demonheart and the ever chatty Lili are front and center, with horned Echidna and Edwald prominently behind them.
Steina and Melnes at the front make up the group.
Along with the latest I'm Quitting Heroing key visual, we also got information on the anime's opening theme song. It will be a song called 'Broken Identity', and is being sung by Minori Suzuki.
The I'm Quitting Heroing anime is based on the fantasy light novel series Yūsha, Yamemasu: Tsugi no Shokuba wa Maōjō (akaI'm Quitting Heroing: Next Gig Is at the Demon Queen's Castle).
The novels are written by Quantum and illustrated by Hana Amano.
I'm Quitting Heroing staff
The anime's General Director is Yu Nobuta of Kuma Kuma Kuma Bear fame. He will be working alongside director Hisashi Ishii, who also directed the same series.
Shigeru Murakoshi (Zombieland Saga: Revenge) is in charge of series composition, with Yuki Nakano, designer of the adorable characters for Kuma Kuma Kuma Bear, as the show's character designer.
Kuma Kuma Kuma Bear studio EMT Squared is in charge of anime production.
Read: New I'm Quitting Heroing character video shows Melnes as a gorgeous guy, but one that is very mysterious — Watch
As you'll see then, the folks responsible for Kuma Kuma Kuma Bear have basically relocated to I'm Quitting Heroing for their next big project
Not that I'm complaining, as I was a huge fan of that very cute show.
Watch the recently released trailer to get an idea of what we can expected, and check out the latest I'm Quitting Heroing key visual topside.
Don't know about you but I'm quite psyched.
The TV anime kicks off in April.
Related: Lili's just released character video shows her as so damned CUTE — Watch!!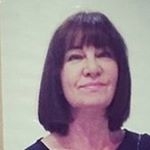 Latest posts by Michelle Topham
(see all)