A new In/Spectre Season 2 key visual has just been released featuring main girl Iwanaga Kotoko front and center, backed up by her love interest Sakuragawa Kuro, along with Yuki-Onna and Muroi.
As usual, they are surrounded by the youkai, good and bad, that currently inhabit the world.
The latest In/Spectre Season 2 key visual is another promotion for the upcoming new season, which is due to premiere on January 9th in Japan.
A season, you may remember, that was originally supposed to begin airing in October, but was then delayed for three months due to 'various circumstances', whatever that means.
Hopefully, those various circumstances have been cleared up, as it would be a shame not to get a decent Season 2 of the mystery romance.
Season 2 of In/Spectre is directed by Kenji Gotoh (Endride), with Noboru Takagi (Golden Kamuy) in charge of series composition, and Takatoshi Honda responsible for character design.
Brain's Base (To Your Eternity) is in charge of anime production.
The In/Spectre anime is based on the light novel series by Kyo Shirodaira with illustrations by Hiro Kyohara and Chasiba Katase.
Kodansha is currently publishing the manga adaptation of the series, with 16 volumes out in English in both print and e-book formats.
They have this to say about the In/Spectre plot:
Both touched by spirits called yokai, Kotoko and Kuro have gained unique superhuman powers. But to gain her powers Kotoko has given up an eye and a leg, and Kuro's personal life is in shambles. So when Kotoko suggests they team up to deal with renegades from the spirit world, Kuro doesn't have many other choices, but Kotoko might just have a few ulterior motives…
Mark your calendars for January 9th, 2023 when Crunchyroll will premiere the series, then check out the anime's most recent trailer.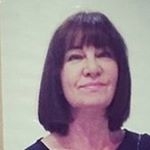 Latest posts by Michelle Topham
(see all)