New Jennifer Aniston movie 'She's Funny That Way' gets a trailer
There's a new Jennifer Aniston movie coming out next month that looks like it may just be another comedic gem for Jen. Called 'She's Funny That Way', Aniston plays a straight-talking therapist whose client Izzy, played by British actress Imogen Poots, is a former prostitute who has decided to become an actress.
The problem is Izzy is having an affair with the Broadway director of the play she's starring in, and he's married.
Aniston's role in 'She's Funny That Way' is different for her. Rather than the lead and the love interest, she's been moved into a supporting role, but one that seems to suit her fabulous comedic timing perfectly. Plus, even with the glasses and the short bob, Aniston still looks gorgeous.
Watch the new trailer for 'She's Funny That Way' below. Now doesn't that look Woody Allen-esque in zaniness?
'She's Funny That Way' stars Imogen Poots, Owen Wilson, Kathryn Hahn, and Will Forte, with a host of cameo appearances from stars like Tatum O'Neal, Quentin Tarantino, and Michael Shannon. This definitely looks like one to see.
It releases in movie theaters on August 21st.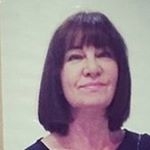 Latest posts by Michelle Topham
(see all)