A new Kitarou Tanjou – GeGeGe no Nazo key visual has been released this weekend, and it is as creepy as you might expect.
Especially as the dark and gloomy visual features Kitarou's eye peeping through what appears to be unraveling bandages that he is clasping in his fingers.
Kitarou Tanjou – GeGeGe no Nazo (aka The Birth of Kitarou – The Mystery of GeGeGe) is a movie being made to celebrate the upcoming 100th birthday of the manga author Shigeru Mizuki.
It is one of four planned projects that will do that.
Mizuki died from heart failure in 2015 at the age of 93, but would have been 100 years old on March 8th, 2022.
The mangaka was a noted historian, particularly about his own World War II experiences, and was also considered an expert on traditional Japanese monsters and ghosts, also known as Yōkai.
No wonder then that his GeGeGe no Kitarō manga series, and subsequent anime series (plural) based on them were so successful.
Go Koga is directing Kitarou Tanjou – GeGeGe no Nazo, with Hiroyuki Yoshino (World Trigger) in charge of the screenplay, and Touko Yatabe (storyboard and key animation for GeGeGe no Kitarou) as the character designer.
Toei Animation is again in charge of anime production.
According to Comic Natalie, director Go Koga had this to say about his involvement in the upcoming Kitarou Tanjou – GeGeGe no Nazo film:
For me, who has wanted to meet ghosts since I was a child, Kitarou in the 6th series was a very fun job.
But honestly, I still had a lot of things I wanted to do! So I am very happy to be the director of this movie version of "The Birth of Kitarou".

What's more, this movie is a new challenge to create "Scary Kitarou" for "adults" on the occasion of "100th anniversary of Dr. Mizuki's birth", with many things I want to try again coming to mind!
"A scary and beautiful story that no one has seen yet!" Please look forward to it !!
Check out the creepy new Kitaro Tanjou – GeGeGe no Nazo key visual above. There is no word yet on when the film will premiere.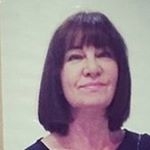 Latest posts by Michelle Topham
(see all)