The upcoming rom com anime Kubo Won't Let Me Be Invisible has a new trailer out and, if you love a cute anime couple, this one looks like it delivers in spades.
The new Kubo Won't Let Me Be Invisible trailer shows just what an immense lack of presence high school student Junta Shiraishi suffers from, and how determined protagonist Nagisa Kubo is to make sure Shiraishi not only pays attention to her, but is less invisible to everyone else at school, and around town, as well.
It also proves, if Kubo just keeps up her teasing of Shiraishi and slowly brings him out of his shell, these two could end up being one of the cutest couples in all of anime.
Along with the new Kubo Won't Let Me Be Invisible trailer, we also got a premiere date for the anime series — January 10th, 2023.
The upcoming anime, which is known as Kubo-san wa Mob wo Yurusanai in Japan, is directed by Kazuomi Koga (Rent-a-Girlfriend), with YūyaTakahashi (Selection Project) in charge of series composition, and Yoshiko Saitou (Kuma Kuma Kuma Bear!) designing these adorable characters.
Pine Jam (Just Because!) is in charge of anime production.
The Kubo Won't Let Me Be Invisible anime is based on the manga series by Nene Yukimori.
Viz Media is publishing the manga in English, with four volumes currently out and the fifth one due in January.
They have this to say about the manga's plot:
When Kubo sits next to Shiraishi in their first year of high school, Shiraishi's nonexistent social skills get a boost. Speaking up in class is only the beginning for Shiraishi—soon Kubo forces him to be noticed at school, at the bookstore, and all around town.

Shiraishi's once-lackluster life isn't so dull anymore!
Watch the new Kubo Won't Let Me Be Invisible trailer below, and subscribe to HIDIVE if watching a wholesome anime with an incredibly cute couple is your thing, as they will be streaming the anime starting in January, 2023.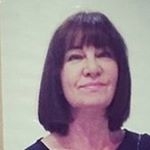 Latest posts by Michelle Topham
(see all)