There was both a new Kuma Kuma Kuma Bear PV and key visual released today and, if you're like me and think the anime looks like the cutest ever thing, the wait for the first episode to release must be unbearable. (Alright, I had to get at least one bear pun in there somewhere!)
The new Kuma Kuma Kuma Bear key visual LAO could not be cuter and the PV shows off both the silliness and fun of the anime series.
A series that also got new cast members today as Rina Hidaka (A Certain Magical Index, Sword Art Online: Alicization) was announced as playing Noir Foschurose, Miyu Tomita (Made in Abyss, Gabriel DropOut) will play Shuri and Satomi Aman (Tamayomi: The Baseball Girls) will voice Misana Farregram.
The Kuma Kuma Kuma Bear anime is due for release in October and is based on the light novel series by Kumanano and 029.
As for the story, it goes something like this:
Reclusive gamer Yuna wins an upgrade of a cheat level bear outfit for the VRMMO she plays but, when she next logs in to the game's update, instead of finding herself playing her usual game she is suddenly transported to a fantasy world.

A world where her maxed out character starts right back at Level 1 and where a girl called Fina is about to be eaten by wolves.

Yuna soons finds out she must learn to navigate the world, and navigate it well, while wearing the bear outfit. If she does, she is a cheat. If she doesn't, she is nothing but a normal girl with no special powers.
Check out the new Kuma Kuma Kuma Bear key visual at the top of the page and watch the new PV below.
The anime itself will premiere in October.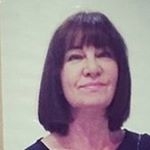 Latest posts by Michelle Topham
(see all)