Laid Back Camp Season 2 is one of the best anime of 2021.
And yes, the hit slice of life anime series will definitely keep that crown through the rest of 2021 regardless that we are still only in May. Even if the 13 episodes in the second season just weren't quite enough for most of us.
No worries though as, if you are missing the Laid Back Camp girls as much as I am, there is news out of Japan today that is likely to make you feel a little better.
News from the anime's official website of a new Laid Back Camp Season 2 OVA releasing with the third and final Blu-ray disc for the season.
The OVA is called 'Tabi-suru Shima Rin' (in English 'Traveling Rin Shima'), and it will arrive along with the final episodes of Season 2 on July 28th.
To make us even more excited, the official Laid Back Camp website also released four screenshots from the 'Tabi-suru Shima Rin' OVA showing Rin, Nadeshiko, Ena Aoi and Chiaki on yet another camping trip. (see above and below)
Yep, those girls are all still as cute as ever.
At the moment, however, the Laid Back Camp Season 2 Blu-ray will only be available in Japan.
And, in true Japanese style when it comes to anime releases, it certainly won't be cheap. (Over $400 for the full season — yikes!)
But, if you speak Japanese and are desperate to own the second season of the camping anime, you can check out purchasing options via the anime's official website.
Otherwise, you will have to wait until Season 2 gets a Blu-ray/DVD release in the west. Although, we have been waiting for a Season 1 release for three years now, so God knows when that will be?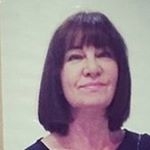 Latest posts by Michelle Topham
(see all)