The New Markarth Adventures Skyrim mod introduces new quest lines that originate in the city of Markarth (surprise, surprise). But, it doesn't stop there. The mod also adds a whole slew of new features to the city including more NPCs (which you can interact with), a new market place, more houses and shops, a new dungeon, secrets to discover and even brightens the city up with the addition of bushes, trees and grass.
As for the New Markarth Adventures Skyrim mod quests, they, of course, all start in the city itself. Once you've installed the mod, all you need to do is travel to Markarth and, once there, look for a man called Abello Curio.
The mod makers say, once you've killed him, you'll then get instructions through notes, journals and NPCs about the start of your quest and where you need to go.
For more information about the New Markarth Adventures Skyrim mod, check out the mod's Steam Workshop page. The mod itself should also be available for download at Skyrim Nexus in the next few days.
I haven't tried it out yet, but it is going to be part of my weekend gaming plans. How about you?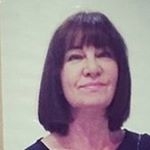 Latest posts by Michelle Topham
(see all)